Taking responsibility for your waste
As the need to mitigate the effects of climate change becomes ever more pressing, we understand that all organisations are under pressure to meet increasingly tough environmental objectives. Thanks to our expertise in waste reduction and recycling, including two decades of pioneering resource recovery for our local community, wherever your team is on its sustainability journey, we're here to help.
We're experts in helping customers across the public and private sectors achieve their zero-waste ambitions and contribute positively to a circular economy. We recycle and manage all types of waste, recycling as much as possible and using what remains as a valuable resource. We're also conscious of our own environmental footprint, continually working to ensure we limit our impact on local neighbours and global society.
The amount of waste we recycled in 2020
Of solid recovered fuel captured every year from our mechanical and biological treatment facility
Of electricity generated for the grid from recovering landfill gas
The number of recycling jobs by our commercial waste fleet this year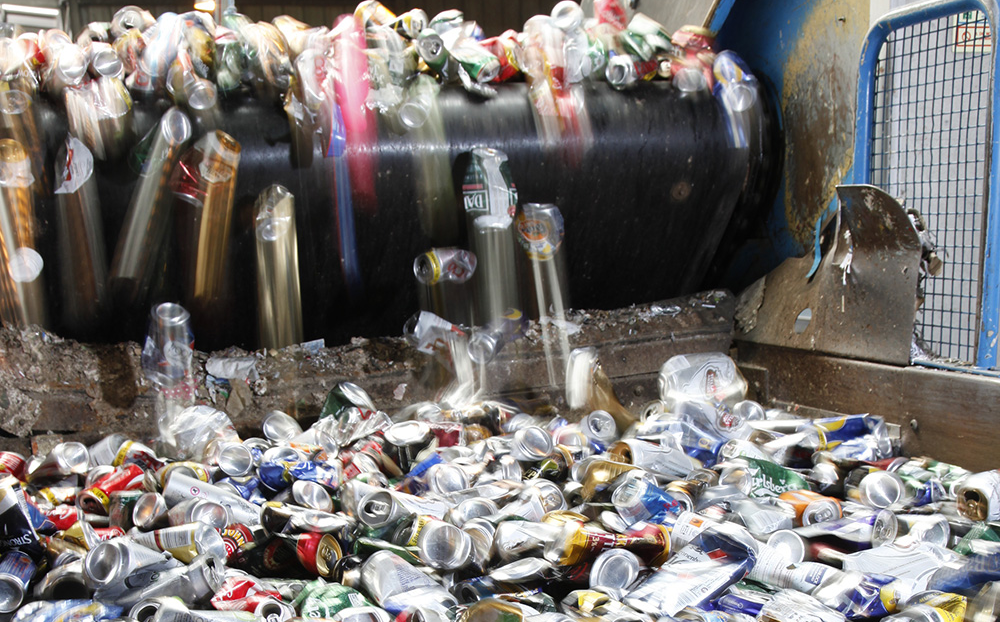 Avoiding landfill
Our aim is to ensure as little as possible is sent to landfill, so our approach to waste management starts with the four Rs: reduce, reuse, recycle and recover. We work with you to help prevent waste from being produced, separate materials such as plastic and paper for recycling, send green waste for composting, and turn food waste into precious biogas. We even transform what's left into renewable energy. In 2020, we sold 18,230 tonnes of compost and turned enough landfill gas into electricity to power more than 10,000 homes per year.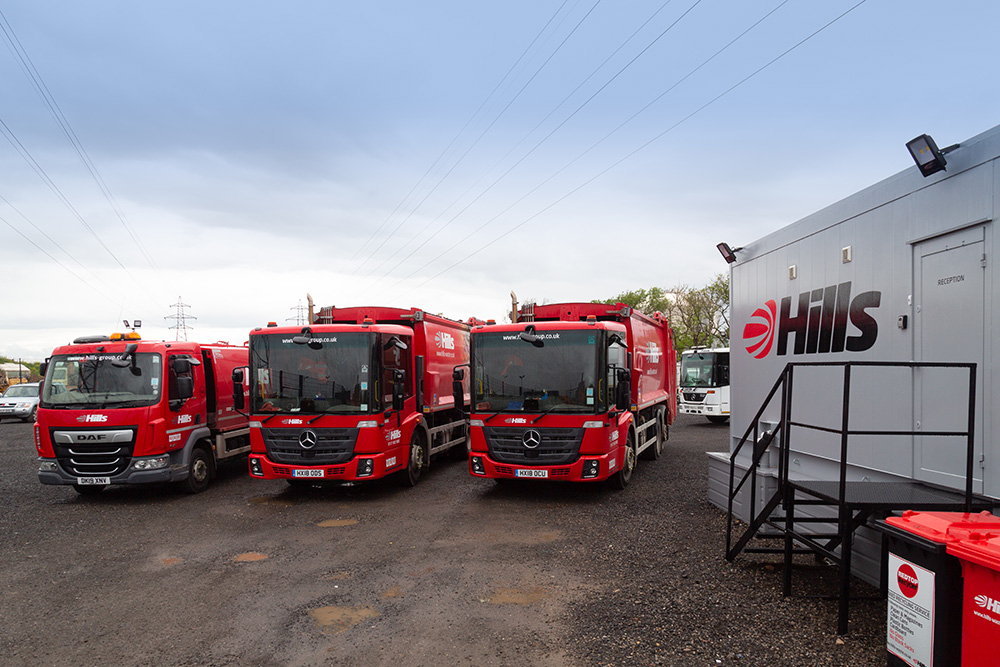 Reducing the footprint of our fleet
Fuel efficiency and emission reduction is at the heart of our business with electric vehicle pilot projects well underway for 2022. Our trade waste collection vehicles all meet the latest Euro 6 low emission standard, and our dedicated team of transport coordinators ensure the 1.96 million waste jobs we complete per year are routed as efficiently as possible. All our collection vehicles use In-cab technology which provides real-time data which in turn helps us to manage journeys effectively. By using this data and constantly revising collection rounds we are able to reduce wasted journeys and the mileage travelled between customers. This continual improvement helps our collection service to be more efficient, the customer receives a better service and more importantly helps to reduce the amount of CO2 produced by our vehicles.
To help us cut emissions, why not purchase one of our waste compactors? Available as both portable and static options, compactors crush bulky waste, meaning less journeys and a smaller carbon footprint.
DISCOVER OUR COMPACTORS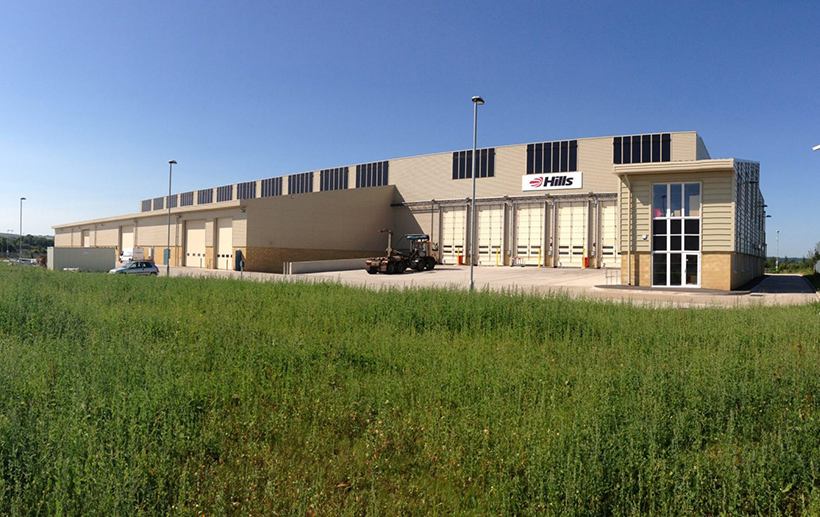 Turning waste into energy
We prioritise treatment options for commercial waste utilising multiple waste treatment and energy from waste sites, including Northacre Resource Recovery Centre. We established the Northacre Resource Recovery Centre in Westbury in 2013, the only site of its kind in the area. Northacre is a mechanical and biological treatment facility that diverts waste from landfill and turns it into a valuable fuel. Here, local household and commercial waste is processed over 14 days, with any recovered metals removed for recycling and the remaining material transformed into solid fuel used by renewable energy plants.
DISCOVER NORTHACRE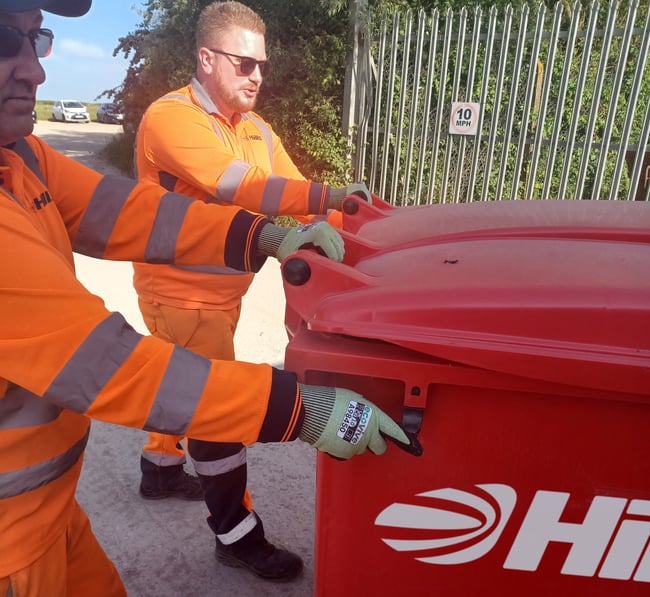 Thumbs up to sustainable waste management with carbon-neutral gloves
June 2023
In today's world, sustainability and environmental responsibility have become important priorities f...
Continue reading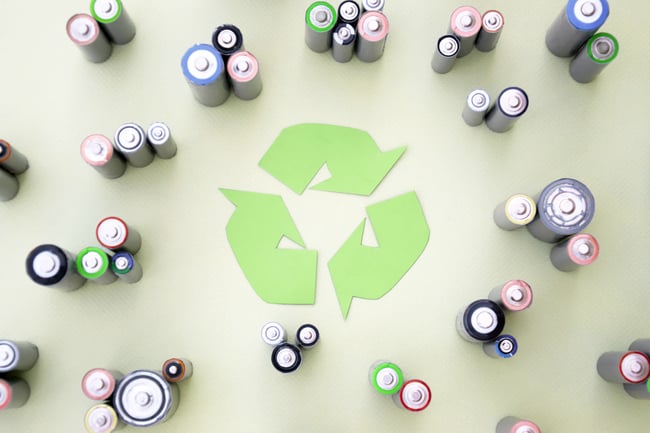 The importance of the safe disposal of batteries
April 2023
The importance of the safe disposal of batteries
Continue reading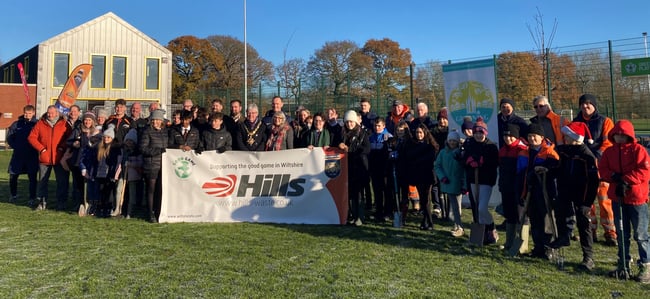 New partnership with Wiltshire FA
December 2022
Raising the awareness of climate change through football in partnership with Wiltshire FA
Continue reading
View all