How can colleges reduce waste and promote recycling?
For colleges in the UK, waste management is an incredibly topical and vital challenge to tackle. If not managed properly, such waste can severely impact the environment, the health and safety of the local community and the college's reputation.
But how big is the problem? 210,700 tonnes of waste is produced each year by educational institutions annually (source: Tidy Planet). Whilst there's no definitive figure on how much waste further education institutions like colleges produce, with nearly 300 further education colleges, sixth-form colleges, and higher education colleges in the UK (Prospects), it's safe to say that colleges and their thousands of students, teachers and support staff will have a significant impact on the amount of waste produced by educational institutions.
This page is for any student, teacher, or support staff who want to understand the scale of the problem, but more importantly, how your college can help reduce, reuse, and recycle, further helping to reduce the impact of the waste generated by your college on the environment.
Amesbury
Andover
Bath
Bristol
Cirencester
Chippenham
Devizes
Faringdon
Frome
Malmesbury
Marlborough
Newbury
Portishead
Salisbury
Shaftesbury
Swindon
Trowbridge
Tidworth
Warminster
Weston-Super-Mare
Yate
Plastic waste:

Turn collected Plastic waste can come from single-use plastics like bottles, cutlery, plates, cups, and straws. Equally, colleges and their students may receive supplies, equipment or deliveries packaged in plastic materials such as plastic bags, bubble wrap, or shrink wrap. Plastic makes up 16% of all waste produced by the education sector (source: Waste Watch).
Paper waste:

Paper waste can come from handouts, textbooks, and coffee cups. Students and teachers alike can be spotted on campus sipping from their paper coffee cups - and, contrary to common belief, most coffee cups are non-recyclable, meaning that 2.5 billion coffee cups end up in landfill annually in the UK alone (source: Shredall).
Furniture waste: Students at college can produce other types of waste, such as e-waste from electrical items and hazardous waste from science labs. The proportions of these different types of waste can vary depending on the college and its practices; for example, catering colleges may produce more food waste, whereas art colleges may produce more paper-based waste.

Paper and cardboard waste: Food waste comes from various sources, such as cafeterias, students' residences, events, gatherings, vending machines and convenience stores on campus. WRAP (Waste & Resources Action Programme) estimates that the UK's education sector produces 210,700 tonnes of waste each year, which includes 123,000 tonnes of food waste (source: Tidy Planet).
Climate change
When waste is sent to landfill sites, it decomposes and releases methane, a potent greenhouse gas contributing to climate change. The education sector disposes of 615,117 tonnes of waste annually (source: Waste Watch).
Resource depletion
When colleges use large amounts of paper, plastic, and other materials, they contribute to the depletion of natural resources and can contribute to deforestation, ocean pollution, and other forms of environmental damage.
Pollution
Improper disposal of hazardous waste or chemicals from science labs can lead to water and soil pollution, harming wildlife and human health. And when natural habitats are destroyed or polluted by waste, it can harm wildlife and contribute to biodiversity loss.
Energy consumption
Creating new products from raw materials requires significant energy, contributing to carbon emissions and climate change. The education sector's energy consumption produces approximately 5.45 million tonnes of carbon dioxide (CO2) annually (source: Waste Watch).

Overall, the environmental impacts of waste caused by colleges in the UK are significant. Reducing waste and improving waste management practices are crucial to mitigating these impacts.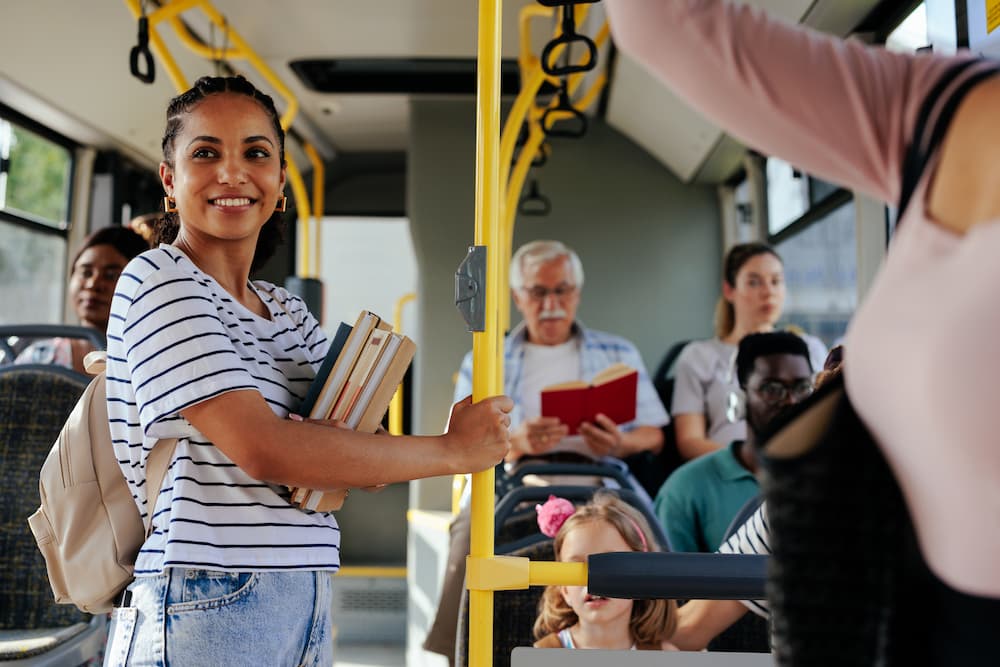 Reduce
Colleges can reduce their environmental impact by implementing measures to reduce energy consumption, water use, and waste generation. This can include using energy-efficient lighting and appliances, reducing paper and plastic use, and encouraging students and staff to use sustainable transportation options.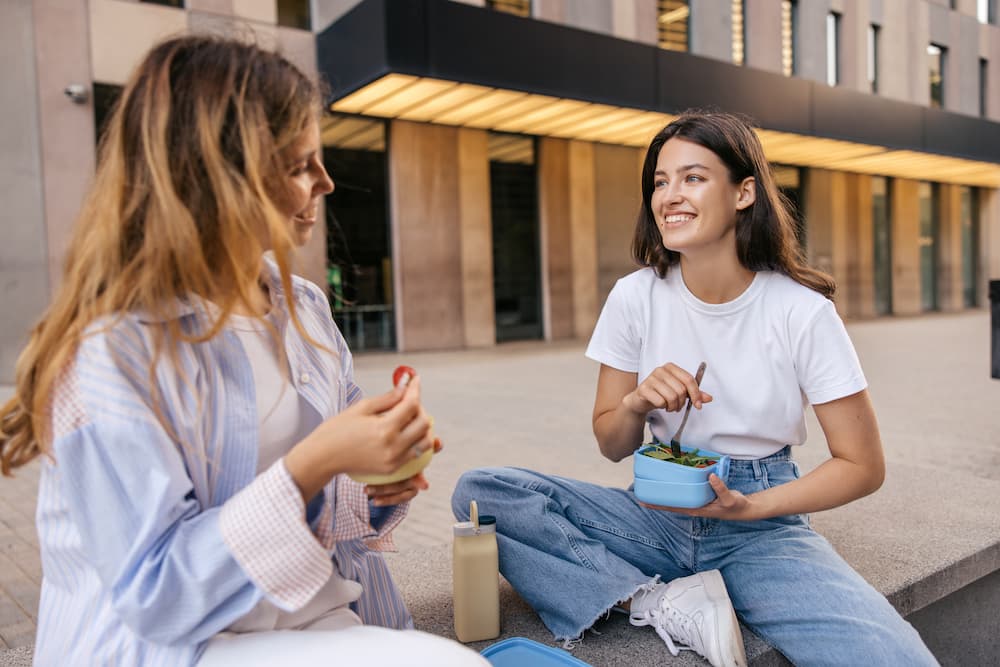 Reuse
Colleges can implement measures to reuse materials and resources. For example, they can reuse textbooks, furniture, and other equipment rather than purchasing new items. Additionally, they can encourage students and staff to bring reusable containers and utensils for meals.
Recycle
Colleges can also implement recycling programs to divert waste from landfills. This can include recycling paper, plastic, metal, and glass. Additionally, they can compost food waste and outdoor waste.
Promote sustainable food: Colleges can source food from local, sustainable sources, reduce meat consumption, and promote plant-based options.
Increase green spaces: Creating green spaces on campus can help improve air quality, reduce the urban heat island (UHI) effect, and provide habitat for wildlife.
Promote sustainable practices in the curriculum: Colleges can incorporate sustainability into their curriculum, offering courses on sustainability and promoting sustainable practices in all areas of study.
Encourage sustainability initiatives: Inspiring students and staff to get involved in sustainability initiatives can help promote a culture of sustainability on campus and lead to innovative solutions and ideas for reducing the college's environmental impact.
Committing to becoming net zero
Colleges in Bristol can sign up for the Bristol One City Climate Change Ask. In doing so, one college recycled 70% of its office waste and segregated more faculty waste for recycling, including metal, wood, and other materials. They also increased their use of recycled paper by 50%, and decreased printing and photocopying levels by around 7 million copies per year.
Building a culture of sustainability
Colleges can build a culture of sustainability and be more community focused. One college in Weston implemented various sustainability measures, including energy-efficient lighting and appliances, recycling programs, and a food waste composting scheme. They have built an on-site sustainable energy centre, which uses solar panels and other renewable energy technologies to generate electricity.

Installing recycling facilities
Colleges can implement a range of waste reduction initiatives. In doing so, one college in Bath reduced the amount of paper it used on campus by digitising processes and documents. They also implemented a food waste reduction scheme, encouraging staff and students to bring reusable cups and bottles.
Schemes and innovations that help colleges reduce waste.
The green gown awards
Established in 2004, the Green Gown Awards recognise the exceptional sustainability initiatives being undertaken by universities and colleges. With sustainability moving up the agenda, the Awards have become established as the most prestigious recognition of best practice within the further and higher education sector.
Discover more >
Circular economy thinking
The Ellen MacArthur Foundation has created the Circular Economy in Education program. The circular economy is a systems solution framework that tackles global challenges like climate change, biodiversity loss, waste, and pollution. The programme provides resources and guidance to educational institutions on implementing circular economy principles into their operations and curriculum.
Environmental impact
Reducing waste and recycling can significantly reduce the amount of waste that goes to landfill or incineration, which can have negative environmental impacts. Colleges can also conserve natural resources, reduce greenhouse gas emissions, and minimise their carbon footprint by reducing waste.
Cost savings
Recycling can be cost-effective for colleges as it reduces the need for waste disposal and can generate revenue from selling recyclable materials. Additionally, reducing waste can lead to cost savings by reducing the need to purchase new materials and decreasing the amount of disposable waste.
Reputation and community engagement
By reducing waste and promoting recycling, colleges can enhance their reputation as socially responsible institutions and demonstrate their commitment to sustainability. This can also help to engage with the local community and promote sustainability beyond the campus.
Compliance
UK colleges must comply with environmental legislation, such as the Environmental Protection Act of 1990 and the Waste (England and Wales) Regulations 2011. These laws set out requirements for waste management, including the storage, transportation, treatment, and disposal of waste.