Manage all your waste needs
No matter how unique or diverse your business is, we have the right products and services for you. With our vast experience in waste management working with an array of businesses from every sector, we're with you from the beginning to end – we'll work with you to devise your waste strategy, deliver and collect containers on time, and make sure as much waste as possible is recycled at our local facilities. Plus, our advanced customer portal is always on hand to give you all the data and documentation you need in real-time.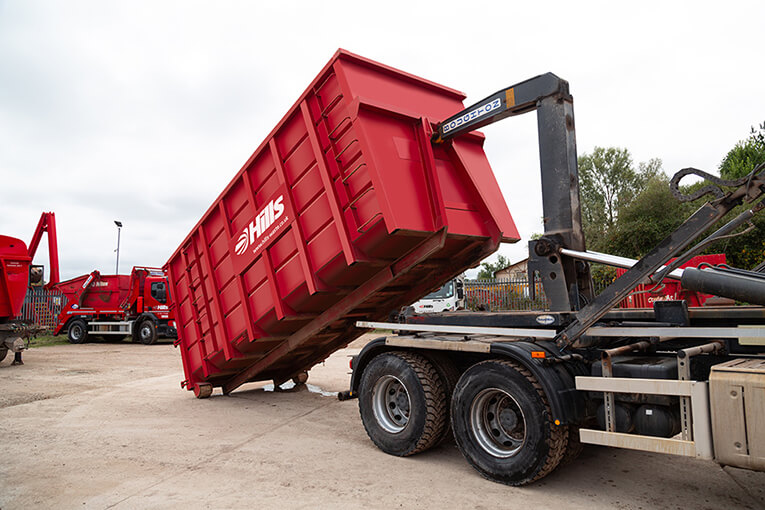 Waste containers for every purpose
From internal waste and recycling bins to 40yd lockable hooklift containers, we supply and manage an extensive range of waste receptacles. It doesn't matter what sort of site you look after, whether it's waste from your office, factory floor, canteen or industrial operations, we deal with it. We're the only supplier you'll ever need. Because we own our own local recycling and disposal facilities, we manage the entire end-to-end process and ensure as much waste as possible is recycled or put to positive use.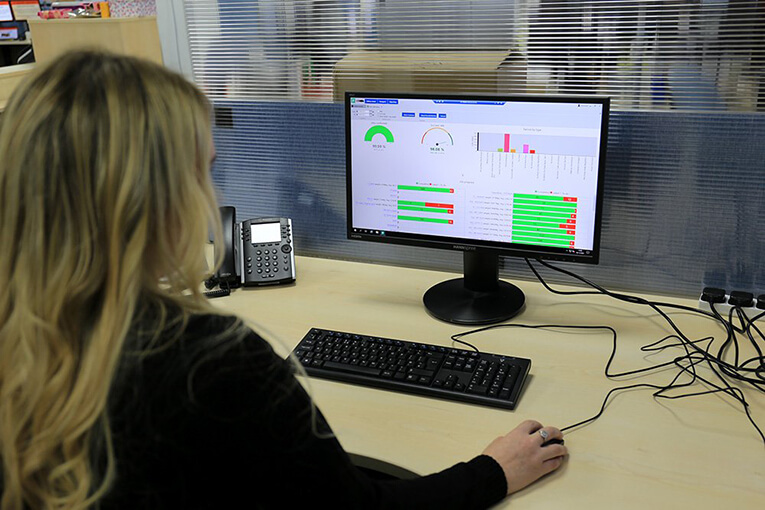 Real-time data at your fingertips
We believe in complete account transparency, so our industry-leading customer portal gives you all your data whenever you need it. Here you can run comprehensive, tailored reports tracking your waste management performance against agreed KPIs. You can access duty of care documentation and check when your waste containers were collected and at what cost. You can even discover which bins on your site are the fullest thanks to digital weighing of every bin – perfect for understanding where waste segregation could be improved. Our secure web portal, available 24/7, means you're always assured of legal compliance and a full audit trail.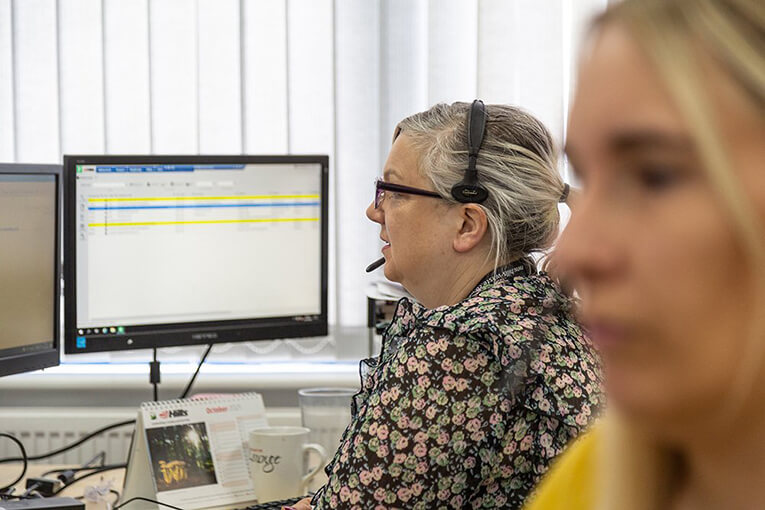 A knowledgeable and experienced partner
We work in partnership with you to execute your waste management plan and can even help you create it in line with your environmental goals. As well as providing a proactive total waste management service that fits around your business, we can also work alongside your teams to deliver training in best practice, compliance and health and safety for all waste matters. We believe it's our unique, collaborative and flexible approach, combined with our friendly customer focus, that puts Hills Waste Solutions at the forefront of our sector. We're the natural choice, whatever your particular waste management needs.
Experts in handling all waste types for the

manufacturing and industrial sector
Want to know more?
We're experienced, local experts who understand the unique demands of waste management in the manufacturing and production sector. Contact our friendly professional team today to find out how we can help you meet your waste disposal and recycling challenges.
CALL US ON 0808 145 4533
Customer Service in the Waste Industry
August 2022
Great customer service and experience needs to be provided at every level of an organisation and at ...
Continue reading
Operational consistency in waste management, with high levels of customer service
June 2022
We consistently achieve a success rate of more than 95% over a year!
Continue reading
Hills Waste Solutions invest £750,000 in vehicle fleet
June 2022
Hills Waste Solutions has recently added four new vehicles to the fleet as part of a continued progr...
Continue reading
View all