Waste collections when you need them
Whether your business operates in entertainment, such as cinemas or theatres; large arenas or exhibition centres or are involved in recreational activities for sport or other entertainment spaces, your business is used to dealing with large numbers of people, perhaps frequently.
These facilities usually provide catering and refreshments for visitors. As a result, a lot of waste materials such as food waste, glass and packaging can be created.
All this waste needs to be collected quickly, perhaps before the next influx of people, and disposed of carefully.
Having a flexible and reliable waste collections supplier, that can adapt with your business during weekly or seasonal demand is important. Hills Waste Solutions makes it easier for your business by providing a reliable and flexible waste management service.
With our proven track record of working with the hospitality and events sectors, Hills provides:
Reliable and flexible collection services

Competitive rates and a quality service

Recycling of food waste - even in its packaging

Glass and dry mixed recycling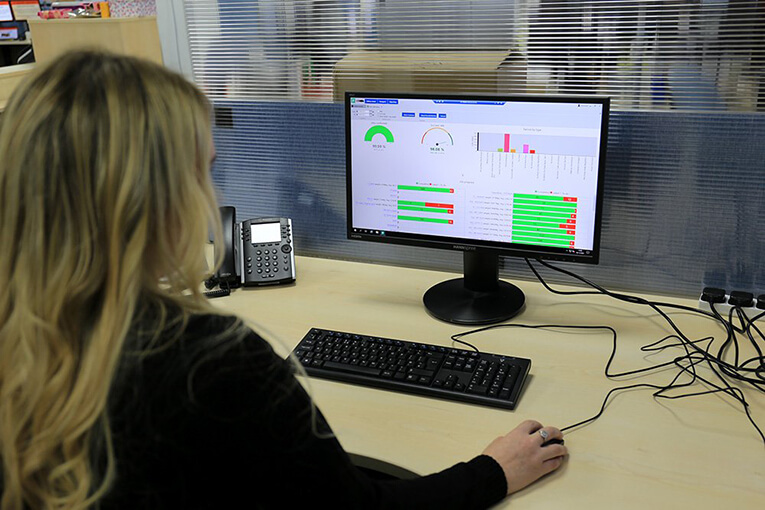 Expert Advice
Food waste, glass waste and dry mixed recycling are likely to be the main waste types that you generate and, as experts, we'll help you determine the best waste solution for your business needs based on our experience, providing the value for money and efficiency you need. We understand the balance between cost and quality, and we consistently provide outstanding value while ensuring full compliance, reliability and minimal environmental impact.
Through our close working style, we're able to continually monitor your costs and make recommendations for effective savings. We also provide regular reporting against agreed targets, keeping you informed about your waste management costs.
Thanks to decades of working alongside companies in the hospitality sector, we understand that margins are tight and every cost affects your bottom line. We're experts in balancing value for money with the quality you need while ensuring full compliance, reliability and environmental sustainability.
of waste is generated across football stadiums a year
www.onlinegambling.ca
The UK events industry emits 1.2bn kg of CO2e every year
www.cavendishvenues.co.uk
purchased by the hospitality sector is thrown away
www.romulus-advisory.co.uk
of waste generated at UK camping music festivals
www.circularonline.co.uk
Scheduling Waste Collections
Not all entertainment businesses work to the same schedule. That's why we offer a reliable and flexible waste collection service designed to fit around you. Most of the time, regular, scheduled collections will be exactly what you need. But your busy periods may be dictated by the calendars of touring performers, school holidays or the seasonal weather. That's why we allow you to easily amend the frequency of our visits whenever you want.
Health and Safety
All businesses need to be aware of good health and safety and we're one of just a handful of waste management companies to hold three ISOs, so we always have health and safety and compliance covered as part of our value-for-money, hassle-free service.
Recycling and sustainability
The hospitality industry is acutely aware of the need to protect the environment with many businesses now adopting sustainable practices, from using sustainably sourced to ethically sourced food for consumption.
At Hills we aim to recycle as much business waste as possible, as locally as possible.
We help businesses to ensure that their waste is segregated as much as possible. For example the food we collect will go to anaerobic digestion facilities where it is converted into fertiliser and energy. The glass we collect will be recycled to make new products.
Managing your waste
As part of our service we'll work with you to determine the best solution for your business needs, looking at the type of waste you produce, the volume of waste and the most convenient time for waste collection.
We can provide you with an extensive range of waste containers, appropriately sized and suited to your business needs, to avoid problems caused by poor waste storage. For more information on our container range take a look at our dedicated pages:
Tips and tricks to minimise your waste
The EU Waste Framework that guides the UK's waste legislation encourages all businesses to reduce, reuse, recycle and recover their waste, in that order. Only once those options are exhausted should we consider disposal. So how can your business play a part?



You might think that a waste management plan only helps with the waste you want to dispose of, but actually, there are lots of benefits to understanding your waste streams, starting with your procurement process. Can you choose to buy products that reduce your waste impact and running costs?
If you offer food to your customers, no matter how good your food waste management plan is, supply and demand means there will always be times when you've got food left over. The good news is that there are loads of brilliant causes who can make good use of it. Charities, including foodbanks and food redistributors, are always on the lookout for good quality surplus food, so you may not even need to leave your kitchen to turn waste into valuable meals for vulnerable people.