Customer Service in the Waste Industry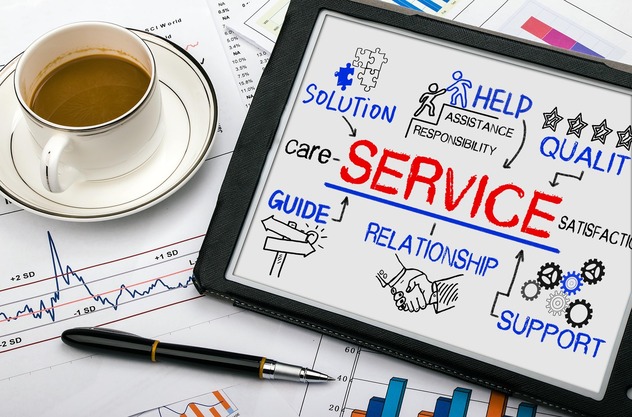 Great customer service and experience needs to be provided at every level of an organisation and at Hills we work hard to make sure that all our teams are focused on the customer, from the very first time they talk to us, to the ongoing service we provide when collecting their waste.
When our services are running smoothly to plan, then our standard customer service means we don't hear from the customer. In common with many other industries, it's not until something unexpected happens and further help is required that customers experience our great customer service.
Customer Support Team
In the modern days of chatbots and automated responses, we believe that having a real person at the end of the phone is the best way to provide good customer service. And that service starts as soon as the telephone number is dialled and the caller hears the first ring.

Assessing needs quickly
Our customers are busy running their business, so when they phone we ensure it's answered quickly, so we are already helping. Our team are good listeners too! We listen carefully to understand the reason for the call - assessing the situation helps us to find the best solution for the customer.
Our Customer Support Team requires each team member to have a high level of understanding of how the business operates as the range of queries received is very varied and can cover:
Re-scheduling of collections
Arranging for additional collections
Changes to customer contracts
Providing new quotes for potential customers
Billing queries
Customer complaints

Our customer support team genuinely enjoy working with customers and this is what they say:

"I love to help people and resolve every call I get"

"I enjoy building a rapport with customers, to make their lives easier, but also to be able to smile"

"Because we care, we have empathy and want every customer to be happy"

"Working within a great team, who can help me make sure the customer comes first"

"Every call is different and so it allows me to understand everything a customer may experience and then I know I can help them"

In order to get a resolution that meets the customer's expectations it often requires discussion with other parts of the business, and often with our Operations Team who are responsible for the scheduling of collections. By having this close relationship we ensure our customers receive a speedy solution and we can finish the call with a positive outcome.
Our Operations Team
Our Operations Team is a critical part of the business where each customer's collections are scheduled, route mapped and allocated to a particular truck on a particular day. Sometimes our Operations Team also has to contact customers directly, perhaps to follow up on a collection or to provide some feedback. We encourage our teams to be proactive and to anticipate how our activities could impact customers so that potential problems are managed and avoided wherever possible.

Our Drivers and Loaders
Customer service is entrenched in our business and all our employees are encouraged to put our customers first. And sometimes this level of care and commitment extends beyond our customers and into the community.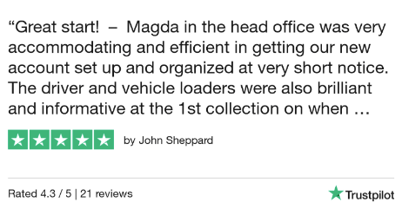 For example:
during the course of his daily duties, one of our drivers took the time to stop what he was doing in order to help an elderly lady who was struggling to negotiate a flight of stairs
while making a collection at a primary school in Wiltshire two of our team were invited to park their truck in the playground and show the children how they emptied the rubbish, as the school wanted to talk to the children about recycling – the children were amazed by the truck!
Hills' Customer Service Hero
Our continued focus on service has highlighted what a great job our teams are doing, and we recently introduced a monthly "Hills Customer Service Hero" award which allows employees to nominate other team members who have done something out of the ordinary for our customers.
Customer Feedback
To continuously improve the services we provide it's important that we receive feedback from our customers and we ask them to rate us on Trustpilot, which is an independent source of customer reviews.