What is Global Recycling Day?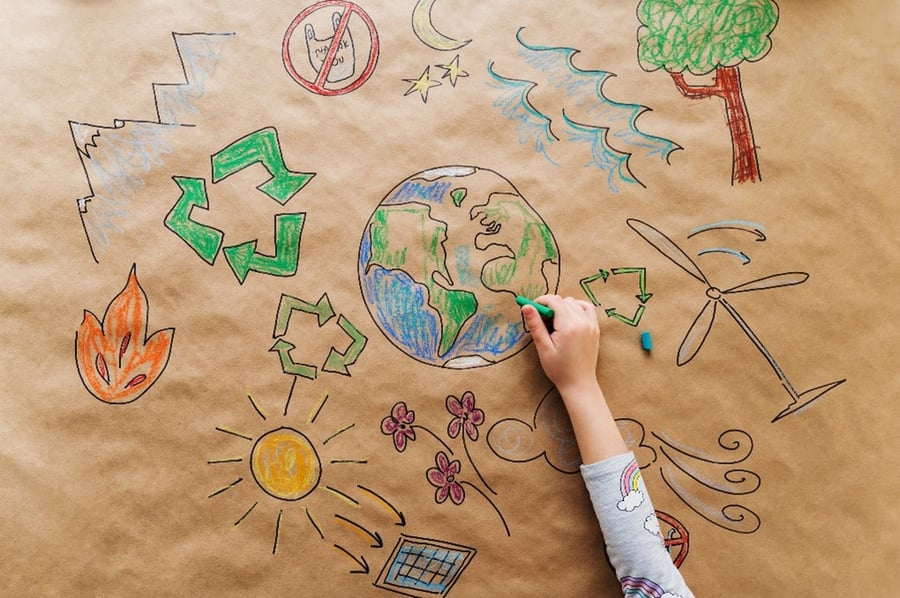 Global Recycling Day was started by the Global Recycling Foundation in 2018 to highlight the importance of recycling and the need for a shared, joined-up approach to deal with waste. It also asks individuals and businesses to recognise the value of resources and recycled goods, and how each one of us can avoid creating waste in the first place.
The mission of Global Recycling Day, as set out by the Global Recycling Foundation, is twofold:
To tell world leaders that recycling is simply too important not to be a global issue, and that a common, joined up approach to recycling is urgently needed.

To ask people across the planet to think resource, not waste, when it comes to the goods around us – until this happens, we simply won't award recycled goods the true value and repurpose they deserve.
Running a busy business? Let us do the sorting

We all know the importance of recycling; we regularly read and hear about it from different media outlets and organisations. Rightly, this has driven behaviour in how we purchase, consumer buying power is making the big brands reduce plastics and unrecyclable materials and making their product recyclable or reusable.

However, for some of the businesses we work with, there hasn't been the ability to make a 'big' change, or for some, its inconvenient to have multiple separate waste bins. Our job is to help businesses take a positive step forward and make a difference collaborating to identify the best solutions for their business, allowing them to recycle more.

We believe in caring for our environment and making recycling easy and hassle-free. At Hills we have the facilities to allow our businesses in the communities we serve to place dry recyclable materials into a single bin and we then do the separating and sorting for them. Allowing them to carry on running their business rather than worrying about what goes in which bin.
This simple yet very effective step has allowed Hills Waste Solutions to work with our communities and ensure their commercial waste collection is more effectively recycled or reused.

Since 2017 Hills Waste have diverted 1.2 million tonnes of waste away from Landfill. This equates to around 96% of the waste we handle being recycled or recovered.

Don't feel you can't make a change or difference to #GlobalReyclingDay we can help you and it really doesn't have to be complicated.