Customer service at its best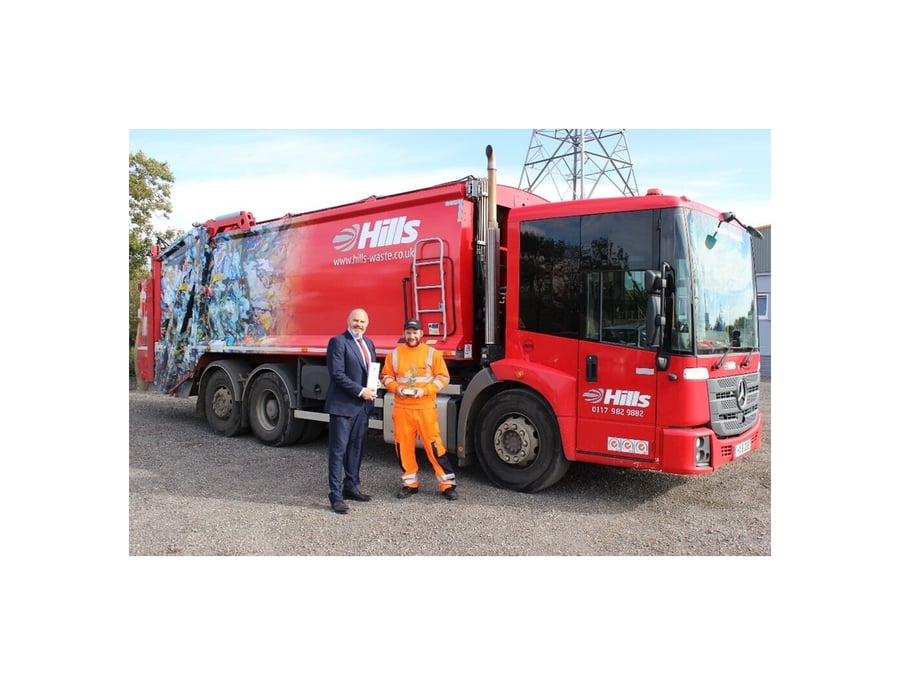 When we made it our mission to 'make waste management easy' we needed to ensure that this was more than words. Working closely across all our teams within the division, we made some positive changes to our business to help make this a reality.
Our teams care about our customers, and with this comes the responsibility to ensure we meet their needs for sustainable disposal. Our goal every day is to ensure we keep things simple and straightforward for our customers. These values are at the centre of everything our teams commit to achieving.
Recently, as part of a UK wide campaign Hills Waste Solutions participated in National Customer Service Week and we asked our employees to nominate a team member as our first Customer Service Hero.
Simon Pring won our award for going out of his way to ensure that every customer had a clear site when collecting their business waste, ensuring that our customers came first on every round he was on. Simon never lost sight of our customers even when things were very busy.
By participating in National Customer Service Week, we saw our employees excited and energised by the competition. As a result of the positive feedback from staff, we have responded to this and have recently introduced our Customer Service Hero nominations on a monthly basis.

As a result, our January winner Andy Ody was recognised by his colleagues for working out ways to simplify the waste collection process for our Bristol customers.

And our February Customer Service Hero has just been announced, and this time we have 2 winners! Heidi Winyard, was nominated for the help she gave to a customer, and Chris Holloway for his help with customers and being such a delight to work with.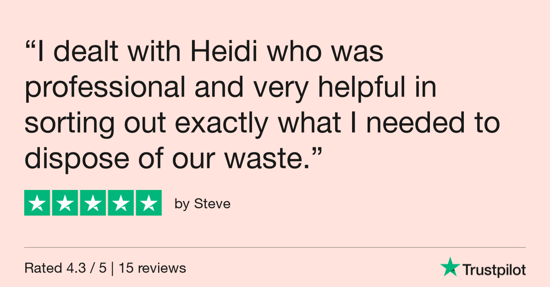 Heidi Winyard's Superb Trustpilot Review
Receiving direct customer feedback is one of the best ways of us being able to confirm that the choices we made, are helping us to achieve our mission.
With some great people working for Hills, who knows who'll be nominated for March!