Hills support poppy appeal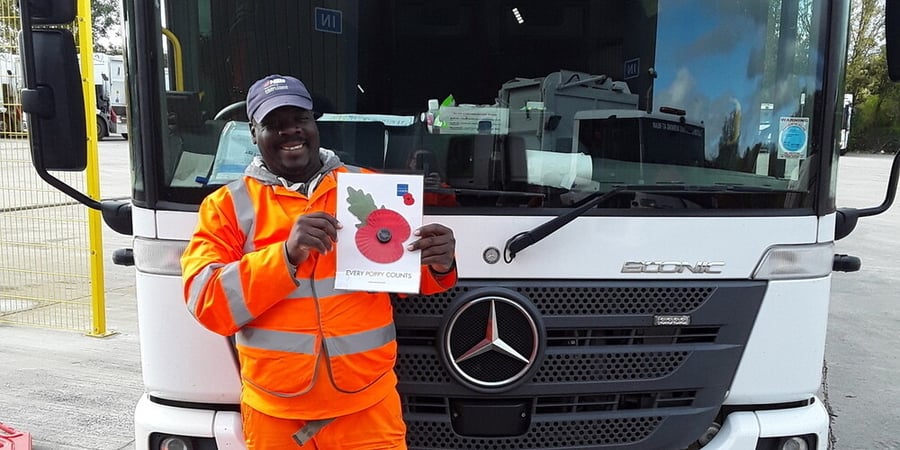 As the ability to gather in groups on 11 November and the sale of Remembrance poppies has been significantly affected due to the current national restrictions, all Hills kerbside collection vehicles will be displaying a poster in support of this year's poppy appeal and The Royal British Legion.
Mike Hill, chief executive at Hills said, "We usually have collection boxes and poppies at our offices and sites where employees and visitors can make donations, but this year we have not been able to do so. Our crews wanted to show their support for this worthy and important cause, and will be displaying the posters to raise awareness."
In addition to its annual donation to The Royal British Legion, Hills has also given its employees the opportunity to increase the value of the donation by responding to an internal survey. Where operationally possible, all employees will be observing the 2 minute silence at 11.00 on 11 November.