Celebrating our 30 year partnership with Wiltshire Wildlife Trust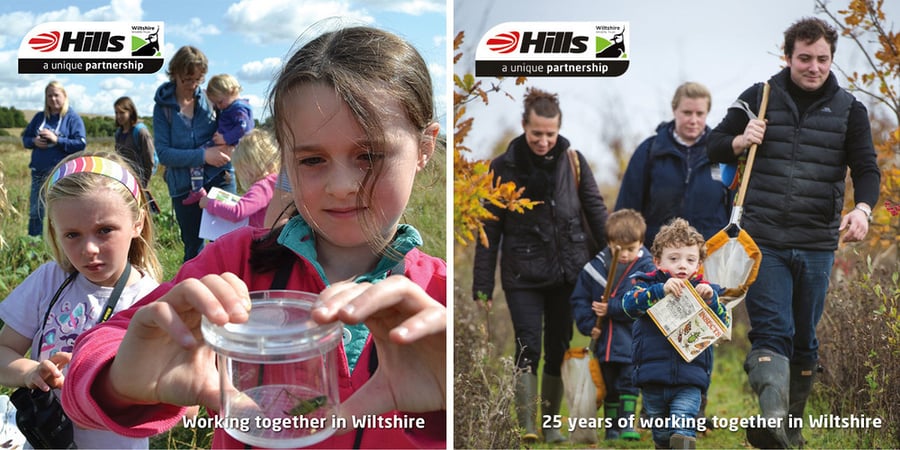 In recognition of their 30th anniversary together, Wiltshire Wildlife Trust and The Hills Group have launched a new calendar celebrating the county's special flora and fauna. The partnership between the two organisations began back in 1990, when Hills helped fund the Trust's work in Braydon Forest, now known as The Firs Nature Reserve. Since then, the relationship has blossomed, with more than £8.3 million in grants made to the Trust by Hills via the Landfill Communities Fund.
These grants have helped the Trust maintain continuity, particularly during a difficult last 12 months, with Hills support over the years enabling positive stewardship of sites such as Langford Lakes near Salisbury, Lower Moor in Cricklade and High Penn Wood in Calne.
Unveiling the new calendar for 2021, containing 12, full-colour nature photos taken by local photographers, Hills Group Chief Executive, Mike Hill, commented: "We are committed to giving something back for the benefit of all communities in Wiltshire. Supporting the Trust ensures that wildlife habitats are created and protected for future generations to enjoy."
Enabled by Hills, Wiltshire Wildlife Trust's work includes looking after four lakes, 25 acres of wetland, 13 acres of reed bed, 600 metres of the River Wylye and a visitor and education centre. After 20 years of hard work, otters are now returning to Wiltshire and are regularly spotted at the Trust's nature reserves.